Custom Splinting and Orthotics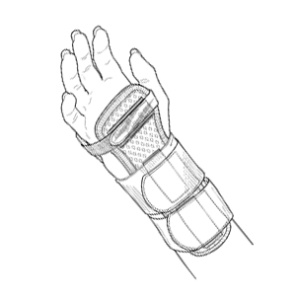 A splint is a device used to support, immobilize, or protect the arm or hand. Splints can also be used to support function, assist and/or increase range of motion.
Treating a case with upper extremity injury (most often, wrist and hand) required the use of a splint. At Plexus, our Certified Hand Therapist can properly match the splint material and design to your specific injury.
There are various types of splints: static, dynamic, static progressive, protective, corrective, preventive or functional. Based on the specific requirement of the patient and the type of injury, the specific type of splint is designed and customized by the treating therapist.
The advantages of custom fabricated splints over commercially available splints are:
• These are removable for wound care, bathing or gentle exercises
• Easily adjusted as per comfort
• Desired position can be attained with low temperature plastic
• Adjustable as swelling decreases or the range improves
• Customized as per the needs of the patient
An orthotics is a device that is designed to align the foot and ankle into the most anatomically efficient position. If you experience fatigue during routine activities you may be a candidate for orthotics. Specific conditions that may be alleviated by orthotics include Achilles Tendonitis, Plantar Fascitis, metatarsalgia, neuroma, arch and heal pain and more. Apart from this, orthotics are highly beneficial in cases of contracture of the TA (as in cerebral palsy, spinal cord injury, stroke) and in foot drop deformities. We also customize orthotics to correct deformities of the foot like hallux valgus/varus, contracture of the toes, overlapping toes.